Benefits of Echinacea: Does It Really Work?
Echinacea is a popular herbal supplement.
It's used as a natural remedy for preventing and treating the common cold… but does it work?
This article reviews the known benefits of echinacea.
What Is Echinacea?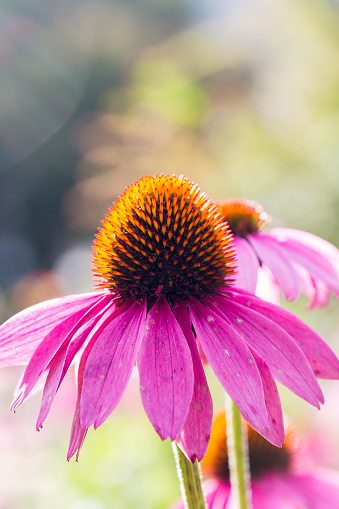 Echinacea, also called purple coneflower, is a flowering plant from the Asteraceae family.
It's native to North America and was first used as a traditional medicine by the American Indians.
There are nine species, but only three are used as medicine (1):
The plant is dried to make capsules or prepared as a liquid for supplementation. The products are often very different from each other because they:
contain different parts of the plant – roots, flowers, extracts
are made differently – dehydrated, extracts, expressed juice
have different chemicals – the proposed active ingredients
are of different strengths
may have various other ingredients added.
Active Ingredients
Echinacea is thought to have immune boosting, anti-inflammatory and anti-viral effects.
However, how it works is not fully understood by researchers.
It seems like the active ingredients are one or a combination of different chemicals such as alkamides, caffeic acid derivatives, polysaccharides and glycoproteins (2).
Summary: Echinacea is plant from North America. It's often formed into capsules or a liquid and used as medicine for issues related to immunity.
Can Echinacea Prevent or Cure the Common Cold?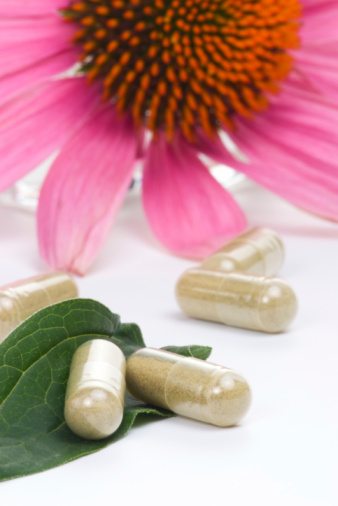 The common cold is a viral condition that adults get on average 2 to 4 times a year.
Many claim echinacea can:
Research on the topic is mixed as many studies use various types of echinacea products.  Some also looked at clinical inoculation of colds (giving people a cold), while others looked at naturally developed colds.
Here is a look at the evidence for each claim:
Prevention
Several studies have investigated whether echinacea can prevent a cold.
Taken as a daily supplement it may help to prevent sickness, however, it's not entirely clear.
One meta-analysis of 14 studies found a 58% reduction in cold occurrence from a daily supplement. However, that review has been criticised as it compares all types of echinacea products and this may not be scientifically correct (1, 3).
A more recent review concluded that echinacea may have a "weak positive" effect. Whether or not it is clinically relevant – meaning whether it will actually prevent a cold – is not known (1).
Reduces length of sickness
Taking echinacea at the first signs of a cold may reduce the length of sickness, although again these claims are highly variable.
The same meta-analysis comparing various types of echinacea found a 1.4 day reduction in sickness duration when compared to placebo.
However, a 2014 review found that of seven studies only one had a significant impact on the duration of colds (1, 3).
Improves symptoms
There is no evidence that echinacea improves cold symptom severity.
A review of three studies looked at whether echinacea decreased the severity of symptoms such as sneezing, sore throat, cough, and headache. Researchers found no significant effects (4).
Reduces repeat sickness
A recent review of 6 studies, including almost 2500 patients, looked at whether echinacea supplementation can reduce repeat sickness.
Researchers found that in those with sub-optimal immune systems, echinacea use halved their risk of recurrent respiratory infections
Illnesses such as pneumonia and tonsillitis were also less frequent with echinacea use (5).
But again, this review compared all types of echinacea products so it's hard to pinpoint which is best.
Summary: It remains unclear if echinacea has benefits for the common cold. There is some (weak) evidence that it may help prevent colds, reduce the duration  slightly and reduce the risk of repeat infections.
Are There Any Other Benefits?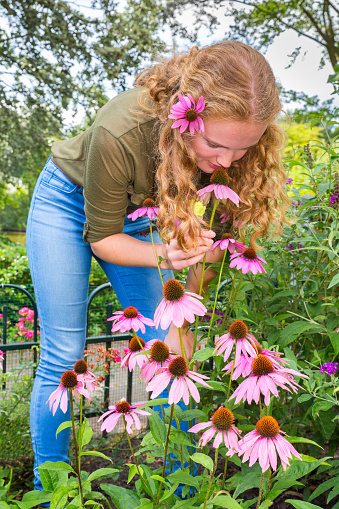 Aside from colds, there are claims that echinacea can have many other benefits.
These include:
Fighting cancer
Healing skin wounds
Reducing anxiety
Controlling blood pressure
Increase exercise performance
Treat inflammation
Treat herpes
Stimulate the immune system
Reduce vaginal yeast infections
It sounds promising but the reality is that much less research has been done on these possible benefits.
The current scientific evidence is either very weak or non-existent.
Summary: Not enough research has been done to support the use of echinacea for other benefits including cancer, anxiety and exercise performance.
How to Take It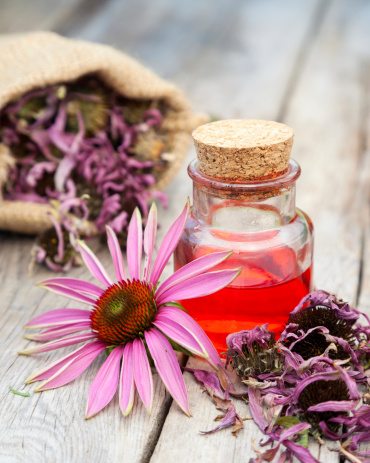 Echinacea is typically taken orally as a capsule or as a liquid.
Most take it when they feel a cold coming on but others use it as a daily supplement.
Capsules are often taken 3 times a day (900mg-1500mg) and a tincture of echinacea (alcohol extract) is usually taken as 2.5ml 3 times a day or up to 10ml daily.
But note there are no standard recommendations for how to take it or what is an optimal dose.
You can also find echinacea as a herbal tea and a cream for wound healing.
Summary: Echinacea is commonly taken orally as a capsule or liquid. There is no known optimal dose.
Are There Any Side Effects?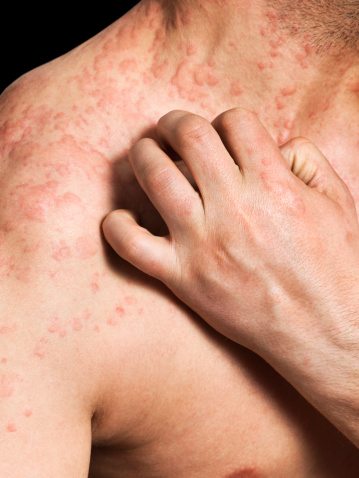 Echinacea is generally regarded as safe.
However, there are some special considerations to think about:
some people may be allergic, particularly those allergic to chrysanthemums, daisies, marigolds and ragweed
children may develop a rash
it may worsen asthma symptoms
it's not recommended if you have an autoimmune disease, like celiac disease, due to its possible immune boosting effects
it may affect other medications you are taking.
Additionally, the long-term safety of echinacea is unknown.
If you're thinking about taking it, talk to your doctor, particularly if you have allergies, asthma, an autoimmune condition or are on other medication.
Summary: Echinacea is thought to be safe, however some people may experience an allergic reaction, rash or increased asthma symptoms.
Benefits of Echinacea: Does It Really Work?
There is no clear evidence that echinacea can prevent or cure the common cold.
There seems to be some weak positive effects, but these are inconsistent.
Despite the lack of evidence, there are plenty of people that insist it works for them during the cold season. If this is you and you don't experience side effects, then it's likely a safe choice.
Just know that there are other ways to prevent or treat the common cold that aren't so pricey.
This post originally appeared on Diet vs Disease as Benefits of Echinacea: Does It Really Work?, and is contributed here with permission by the author.