ISIS Orders Its Members to Avoid Europe and Wash Hands Frequently
Even ISIS is scared of CoViD-19.
(TMU) — Even ISIS is scared of CoViD-19. The international terrorist organization is warning its followers to avoid Europe.
Bizarrely, the Islamic State of Iraq and Syria (ISIS) has warned its followers to stay home and avoid Jihad in Europe.
For years ISIS has urged its followers to attack the West but now the group is telling them to steer clear due to the coronavirus, showing fear of the growing pandemic that has thus far infected 169,387 people, according to the Johns Hopkins coronavirus map.
The "healthy should not enter the land of the epidemic and the afflicted should not exit from it," the statement said. It was translated by blogger Aymenn Jawad Al-Tamimi.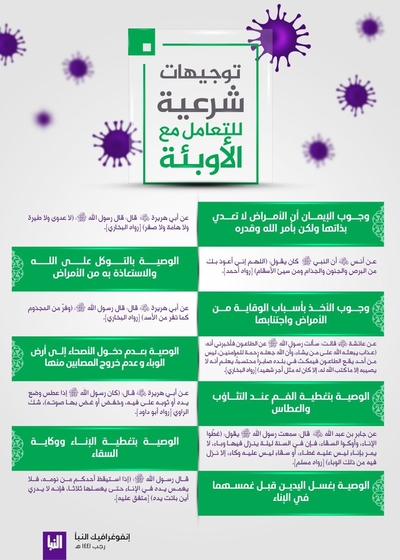 However, the group urges those sick jihadists already in Europe, to stay there as they are likely to sicken infidels, according to a directive printed in the group's al-Naba newsletter, the Sunday Times of London reported.
The group also encouraged its followers to "cover the mouth when yawning and sneezing" and take the extra step to "wash the hands before dipping them in the vessels."
"When one of you wakes from his sleep, let him not dip his hand into the vessels until he washes it three times, for he does not know where his hand spent the night," the translation read.
According to ISIS, the coronavirus is a "plague" or "torment sent by God on whomsoever He wills."
ISIS also advises jihadists to flee from a person infected with the coronavirus "as you flee from the lion," and to wash their hands with soap to avoid infection, Military Times reported.
Finally, ISIS urges its followers to "put trust in God and seek refuge in Him from illnesses."
While Syria has not reported any confirmed cases so far, Iraq, where most of the surviving remnants of the group remain, reported 124 coronavirus cases on Monday morning, with ten of them fatal, according to Johns Hopkins University.
Outbreaks of coronavirus have also been reported in other countries where ISIS is active, including Afghanistan and Indonesia.
The World Health Organization (WHO) has called Europe an epicenter of the new COVID-19 virus, with Italy, France, and Spain all banning public gatherings and the UK set to follow suit as the virus has claimed over 6,000 lives. The number of confirmed cases in Europe has passed 50,000, with more than 24,000 in Italy alone.
The al-Naba newsletter has covered the coronavirus outbreak since the beginning, previously calling it divine punishment for China's treatment of Uyghur muslims.
By Aaron Kesel | Creative Commons | TheMindUnleashed.com