Massive Inferno Rips Through 200 Person New York Nursing Home
A massive inferno ripped through a 200-person nursing home in New York early Tuesday morning, forcing residents to evacuate, reported NBC New York. 
The fire broke out 0140 at Evergreen Court Home for Adults on Lafayette Street in Spring Valley.
Twitter user Mark Kennedy tweeted a video of the fire around 0257ET. He said: "Never seen anything like this, fire raging building totally destroyed."
Jewish media outlet Belaaz tweeted another video of the blaze showing what appears to be the entire facility engulfed in flames.  
WCBS anchor Steve Scott tweeted no one was injured in the blaze at the assisted living facility.
"No injuries reported in massive fire this morning at the Evergreen Home for Adults, a nursing home in Spring Valley, NY. All seniors are safe. They've been moved to another facility," he said. 
The inferno could be seen from miles away.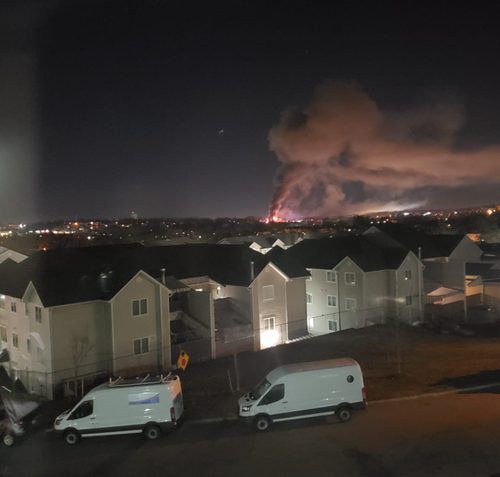 The fire was so intense that New York City Fire Department and a chopper were requested to assist. 
Seniors were evacuated on busses. 
As of 0500 ET, firefighters were still on the scene. No further information has been provided about what started the fire. 
Republished from ZH with permission.